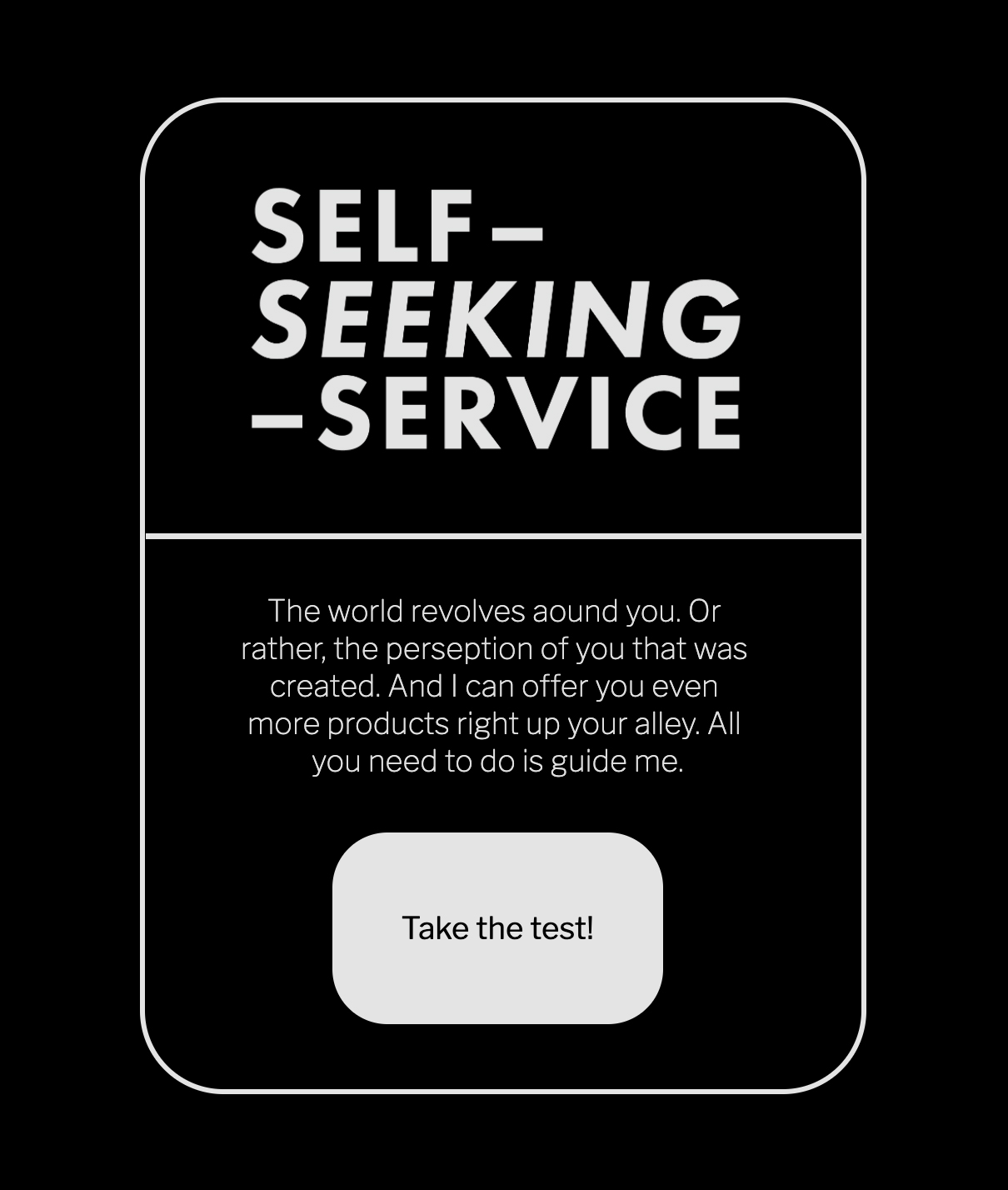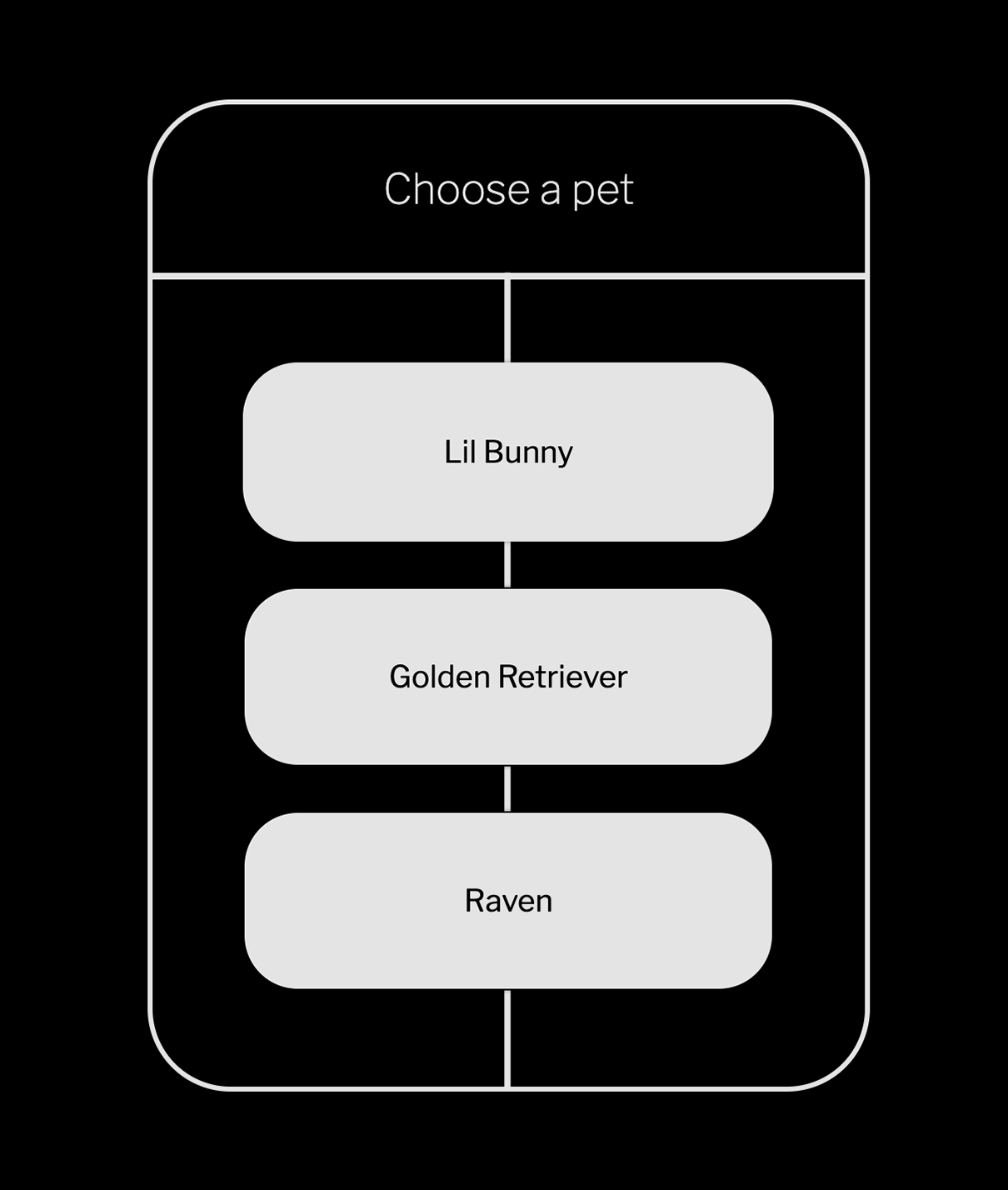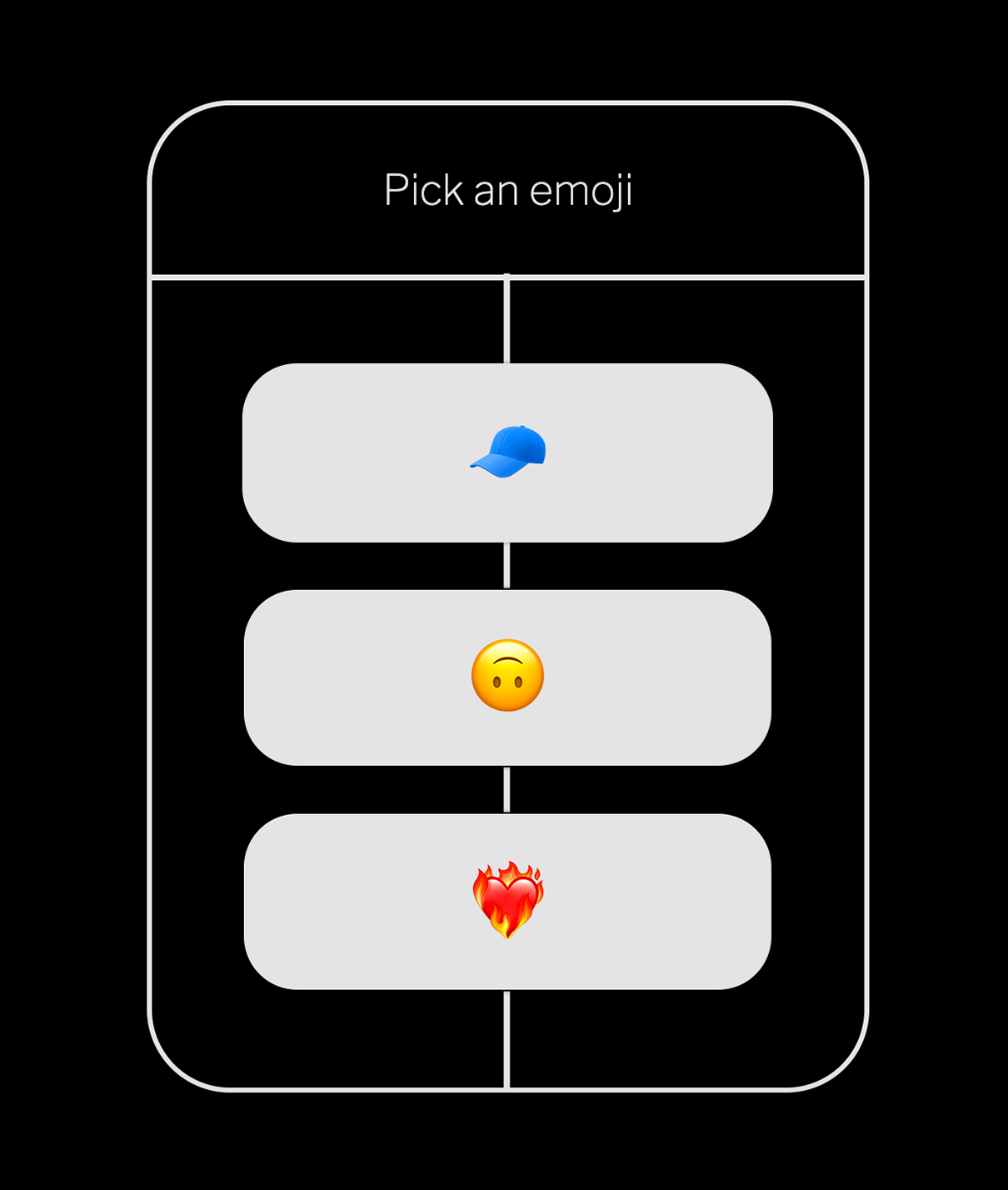 (2022)
Art Direction
Graphic Design
3D
"The world revolves around you, or rather how others perceive you. Therefore I can offer products with a design right up your alley. Welcome to a vending machine entirely to your liking."

Self-Seeking Service presents an investigation of identity and self-realization in relation to consumer culture, where the design of the packaged "for sale" items adapts to your values – your "core".
In this project, I assume that people create self-portraits through buying items with the purpose of identity building. This takes place in a performance where you choose your personal belongings based on who you want to be. In parallel, I have investigated how companies use socially coded design to convey values.

My finale year project at Beckmans College of Design.

Showcast at exhibition FORMATION 2022.

Featured in

Resumé

.